There is a growing belief that women are moved by what they hear; men are also moved by what they see, of which today I have added "what they eat," to that of men. This is empirical knowledge and many people believe in this fact.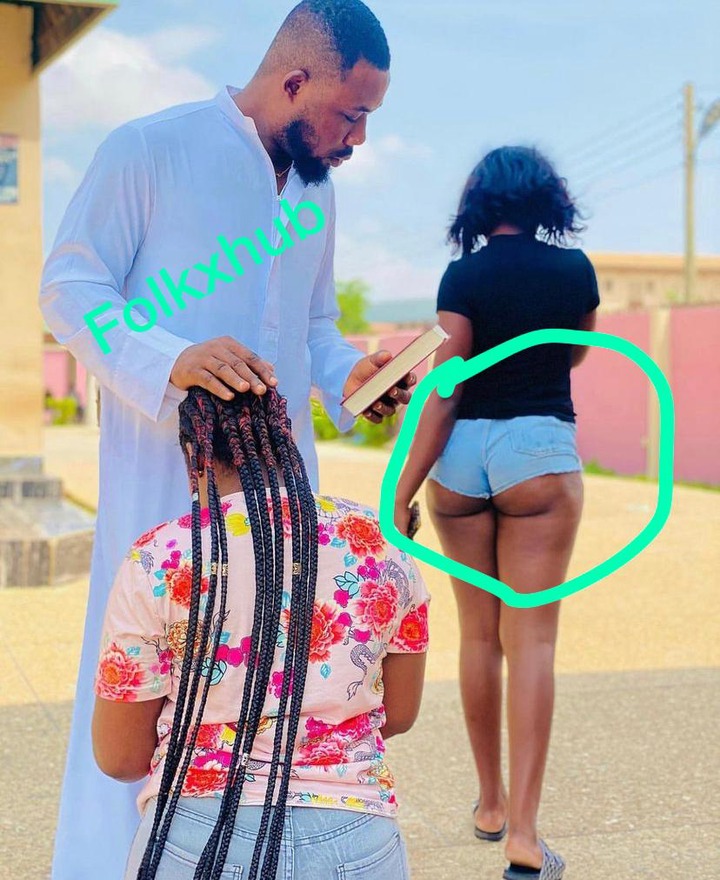 So, agreeing on this notion, are men of God precluded from also getting moved by what they see? They are mortals and they will obviously fall for this as well. This is why I am worried and I feel pity for this man of God who only sought to pray for someone. But the kind of "bortoss" that passes by will make the prayer not reach its destination.
The purpose of the pastor's prayer is to reach heaven and the reply comes in full. But I doubt that will be fulfilled considering what he has seen. The Holy Bible said: even when you see and develop the desire for it, you've committed fornication. So, how can a sinner's prayer reach the Most-High God as the sin is even still in motion?
Ghana ladies will kill you with their pretty faces and body contours. Indeed, Ghana's resources transcend beyond minerals and human resources, the beauty and attractiveness of our ladies are part. However, we pray our ladies will be circumspect in how they show more skin especially when pastors are carrying out their duties. Anaa meboa?
Content created and supplied by: Folkxhub (via Opera News )